A gold standard in luxury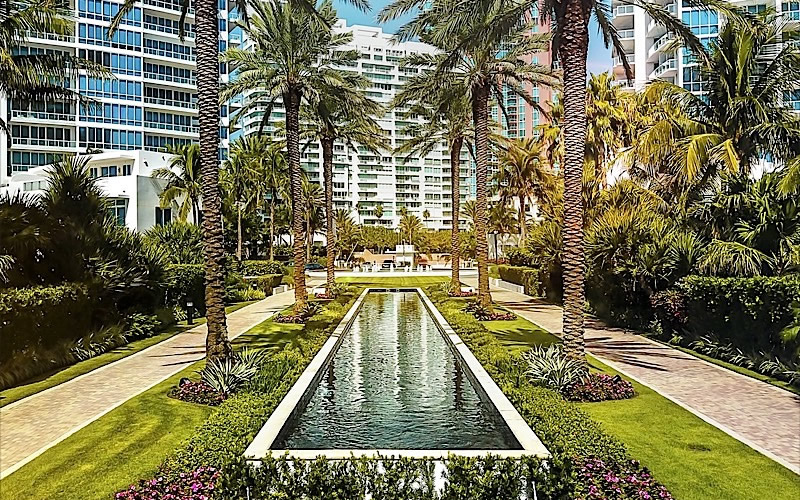 Las icónicas residencias frente al mar Continuum en Miami Beach se embarcan en su primera remodelación e innovadora tecnología de confort sin contacto para una era post COVID.

The iconic Continuum oceanfront residences in Miami Beach embarks on its first redevelopment and innovative contactless living technology for a post COVID era.
Ubicado en el extremo sur de Miami Beach, el Continuum se ha convertido en el mejor de su clase en estilo de vida frente al mar en los Estados Unidos. Durante más de dos décadas, los residentes más ricos y exigentes del sur de la Florida han venerado esta icónica comunidad frente a la playa como la opción preferente de hogar principal y de temporada dentro del histórico vecindario South of Fifth. Considerado un pionero original en la vida contemporánea con estilo de centro turístico, Continuum sigue siendo una de las propiedades más deseables y buscadas para los propietarios de viviendas en todo el país y el mundo. Reconocido internacionalmente por sus residencias frente al mar de clase mundial y la calidad inigualable en el servicio y las comodidades, Continuum ofrece un estilo de vida de lujo que brinda una serenidad incomparable.
Por primera vez en la historia de la propiedad, Continuum se embarca en una nueva remodelación de sus terrenos, trayendo una transformación contemporánea al corazón de South of Fifth. En asociación con el aclamado ArquitectonicaGEO, uno de los principales equipos de diseño arquitectónico del país, la propiedad verá un rejuvenecimiento en los terrenos exteriores, como parte de un embellecimiento sin precedentes del paisaje, estableciendo una nueva vida y vitalidad en los alrededores y el vecindario circundante.
"Estamos muy emocionados de comenzar nuestro emocionante viaje para establecer una estética nueva y mejorada", dice Rishi Idnani, director general de Continuum. "Durante casi dos décadas, Continuum se ha convertido en la joya de la corona en la vida contemporánea frente al mar, y la propiedad es reconocida a escala internacional por su liderazgo en excelencia arquitectónica. Nos complace trabajar con uno de los arquitectos paisajistas más famosos de la actualidad para la renovación y transformación al aire libre de nuestros terrenos que, en última instancia, marcarán un nuevo capítulo para Continuum y el distrito South of Fifth ".

Perched on the southernmost tip of Miami Beach, the Continuum has become the best in class in oceanfront living in the United States. For more than two decades, the world's most affluent and discerning residents of South Florida have revered the iconic beachfront community as the preeminent choice of primary and seasonal home within the historic South of Fifth neighborhood. Considered an original pioneer in contemporary resort-style living, the Continuum remains one of the most desirable and highly sought-after properties for homeowners nationwide and across the globe. Renowned internationally for its world-class oceanfront residences and unmatched quality in service and amenities, Continuum offers a luxury lifestyle that brings unparalleled serenity.
For the first time in the property's history, the Continuum embarks on a new redevelopment to its grounds, bringing a contemporary transformation to the heart of South of Fifth. Partnering with the acclaimed ArquitectonicaGEO, one of the nation's leading architectural design teams, the property will see a rejuvenation to the exterior grounds, as part of an unprecedented beautification of the landscape—establishing new life and vitality to the vicinity and surrounding neighborhood.
"We're very excited to start our exciting journey to establish a new and improved aesthetic," says Rishi Idnani, Managing Director of the Continuum. "For almost two decades, the Continuum has become the crown jewel in contemporary oceanfront living, and the property is recognized on an international scale for its leadership in architectural excellence. We are pleased to be working with one of today's most celebrated landscape architects for the outdoor renovation and transformation of our grounds that will ultimately mark a new chapter for the Continuum and the South of Fifth district."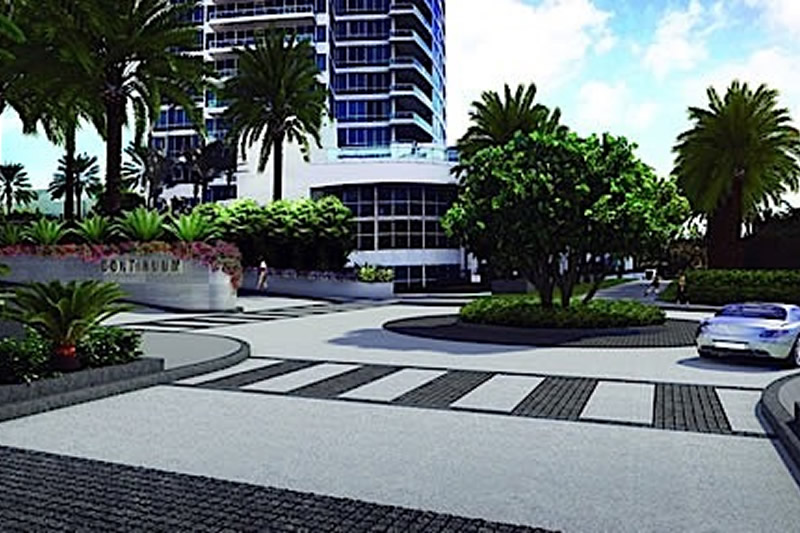 El espíritu de diseño y el tema arquitectónico adoptado por ArquitectonicaGEO para la renovación exterior del Continuum se presentó como "Bienestar Infinito", en línea con la filosofía de estilo resort de la propiedad. La nueva remodelación al aire libre ya está en marcha y se espera que se complete este año.
The Continuum está situado en 12 acres de propiedad frente al mar perfectamente cuidada, con vistas despejadas del Océano Atlántico hacia el este, lo que representa la parcela más grande de bienes raíces frente al mar en Miami Beach. The Continuum es reconocido internacionalmente por sus comodidades de clase mundial que incluyen The Patio, un restaurante gourmet italiano-mediterráneo privado, Sporting Club and Spa con gimnasio totalmente equipado, piscina de entrenamiento, salas de tratamiento, estudios de fitness y terraza de entrenamiento en la azotea, dos piscinas tipo laguna, tenis pabellón, Beach Club frente al mar, así como el sistema de reconocimiento facial más avanzado del país por uno de los principales proveedores de la actualidad.
El Continuum se ha convertido rápidamente como el estándar de oro de la industria en la implementación de tecnologías de vanguardia para la salud, la seguridad y la protección de sus residentes. Con la ayuda de la compañía de seguridad más avanzada de la actualidad, la propiedad ha progresado con éxito la reapertura de servicios y áreas comunes sin problemas para los propietarios, cumpliendo estrictamente con las pautas estatales y locales, al tiempo que minimiza el riesgo de exposición a Covid-19. Para aumentar el nivel de "vida sin contacto" en todo el desarrollo, se ha introducido la última tecnología de reconocimiento facial, lo que permite a los residentes disfrutar de los beneficios de la autenticación personal mientras se mueven por la propiedad.

The design ethos and architectural theme adopted by ArquitectonicaGEO for the exterior renovation of the Continuum was presented as "Infinite Wellbeing," in-line with the resort-style philosophy of the property. The new outdoor redevelopment is now underway and is expected to be completed this year.
The Continuum is situated on 12 acres of perfectly manicured oceanfront property, with unobstructed views of the Atlantic Ocean to the east, representing the largest parcel of beachfront real estate in Miami Beach. The Continuum is internationally renowned for its world class amenities that include The Patio, a private gourmet Italian-Mediterranean restaurant, Sporting Club and Spa with fully equipped gym, lap pool, treatment rooms, fitness studios and rooftop workout deck, two lagoon pools, tennis pavilion, oceanfront Beach Club, as well as the nation's most advanced facial recognition system by one of today's leading providers.
The Continuum has quickly has become known as the industry's gold standard in implementing state-of-the-art technologies for the health, safety and security of its residents. With the help of today's most advanced security company, the property has successfully phased its reopening of amenities and common areas seamlessly for homeowners, strictly adhering to state and local guidelines, while minimizing the risk of exposure to Covid- 19. To heighten the level of "contactless living" throughout the development, the latest facial recognition technology has been introduced, allowing residents to enjoy the benefits of personal authentication as they move around the property.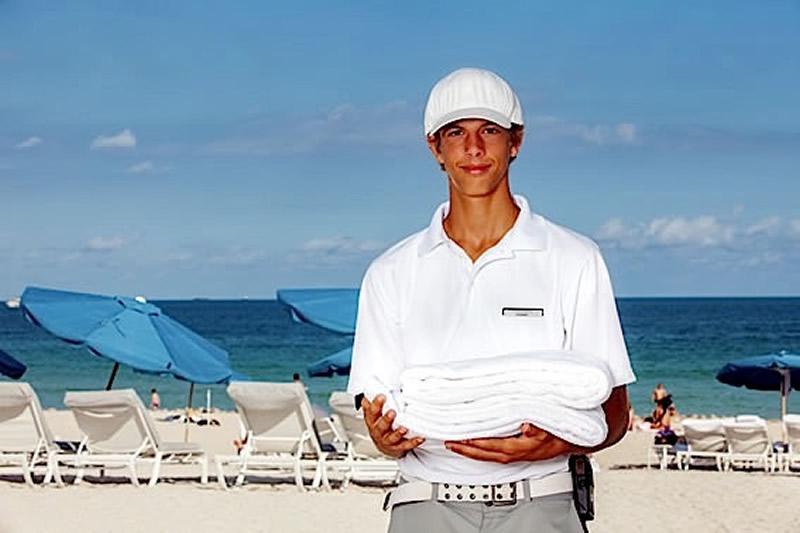 iDentyTech Solutions es el proveedor de tecnología de seguridad para Continuum desde 2016 y ha estado a la vanguardia en la implementación de los protocolos de seguridad más avanzados y la capacitación de su personal de seguridad pública. Continuum está integrando la plataforma de reconocimiento facial de iDentyTech, utilizando cámaras AXIS, lo que permite a los residentes aprovechar las capacidades del software de reconocimiento facial en movimiento de iDentyTech. Las cámaras se instalan en los puntos de entrada a la propiedad y para el control del ascensor, lo que permite que los residentes sean autenticados inmediatamente y luego llevados directamente a su piso sin necesidad de presionar un botón o especificar en qué piso se encuentra su apartamento. Al ingresar al edificio, un terminal de reconocimiento facial también puede determinar si una persona está usando una máscara facial, sobre la cual "autenticará" automáticamente al residente.

iDentyTech Solutions has been the security technology provider for Continuum since 2016 and has been at the forefront with implementing the most advanced security protocols and training for its public safety personnel. The Continuum is integrating iDentyTech's Facial Recognition platform, using AXIS cameras, enabling residents to take advantage of iDentyTech's in-motion facial recognition software capabilities. The cameras are installed at entry points to the property and for elevator control, allowing residents to be immediately authenticated and then taken directly to their floor without needing to push a button or specify which floor their apartment is located. Upon entering the building, a facial recognition terminal is also able to determine whether an individual is wearing a face mask, upon which it will automatically "authenticate" the resident.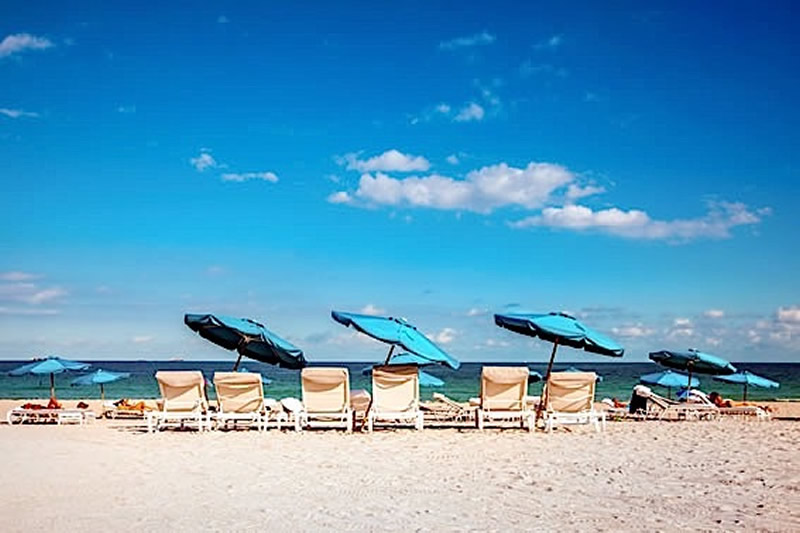 The Continuum es la principal residencia de condominios frente al mar estilo centro turístico del sur de Florida, ubicada en el extremo sur de Miami Beach. Desarrollada originalmente por The Continuum Company, la propiedad incluye dos torres: la Torre Sur, que se inauguró en 2000, que consta de 42 pisos, y la Torre Norte, que se inauguró en 2007, que consta de 37 pisos. Con un gran vestíbulo diseñado por Mirtha Arayan de MAS Interior Design, con obras de arte del artista en residencia, Rudolf Budja, la Torre Norte ofrece 217 unidades que comprenden planos de planta de entre 1 y 5 habitaciones, que van desde 2,450 pies cuadrados hasta 9,369 cuadrados pie de tamaño. The South Tower ofrece 318 unidades que comprenden planos de planta de entre 1 y 6 habitaciones, que van desde 1,533 pies cuadrados hasta 4,004 pies cuadrados de tamaño. Las residencias cuentan con entradas de ascensor privadas y semiprivadas, junto con vistas panorámicas del Océano Atlántico y el horizonte del centro de Miami.

The Continuum is South Florida's premier resort-style oceanfront condominium residencies, located on the southern-most tip of Miami Beach. Originally developed by The Continuum Company, the property includes two towers: the South Tower, which opened in 2000, comprising of 42 floors, and the North Tower, which opened in 2007, comprising of 37 floors. With a Grand Lobby designed by Mirtha Arayan of MAS Interior Design, featuring works of art by artist in residence, Rudolf Budja, the North Tower offers 217 units comprising of between 1 and 5 bedroom floor plans, ranging from 2,450 square foot up to 9,369 square foot in size. The South Tower offers 318 units comprising of between 1 and 6 bedroom floor plans, ranging from 1,533 square foot up to 4,004 square foot in size. Residencies feature private and semi-private elevator entries, together with panoramic views of the Atlantic Ocean and downtown Miami skyline.